Create Detectors using Matroid's Studio. Collaborate with team members to build detectors, manage training data, and test detection accuracy.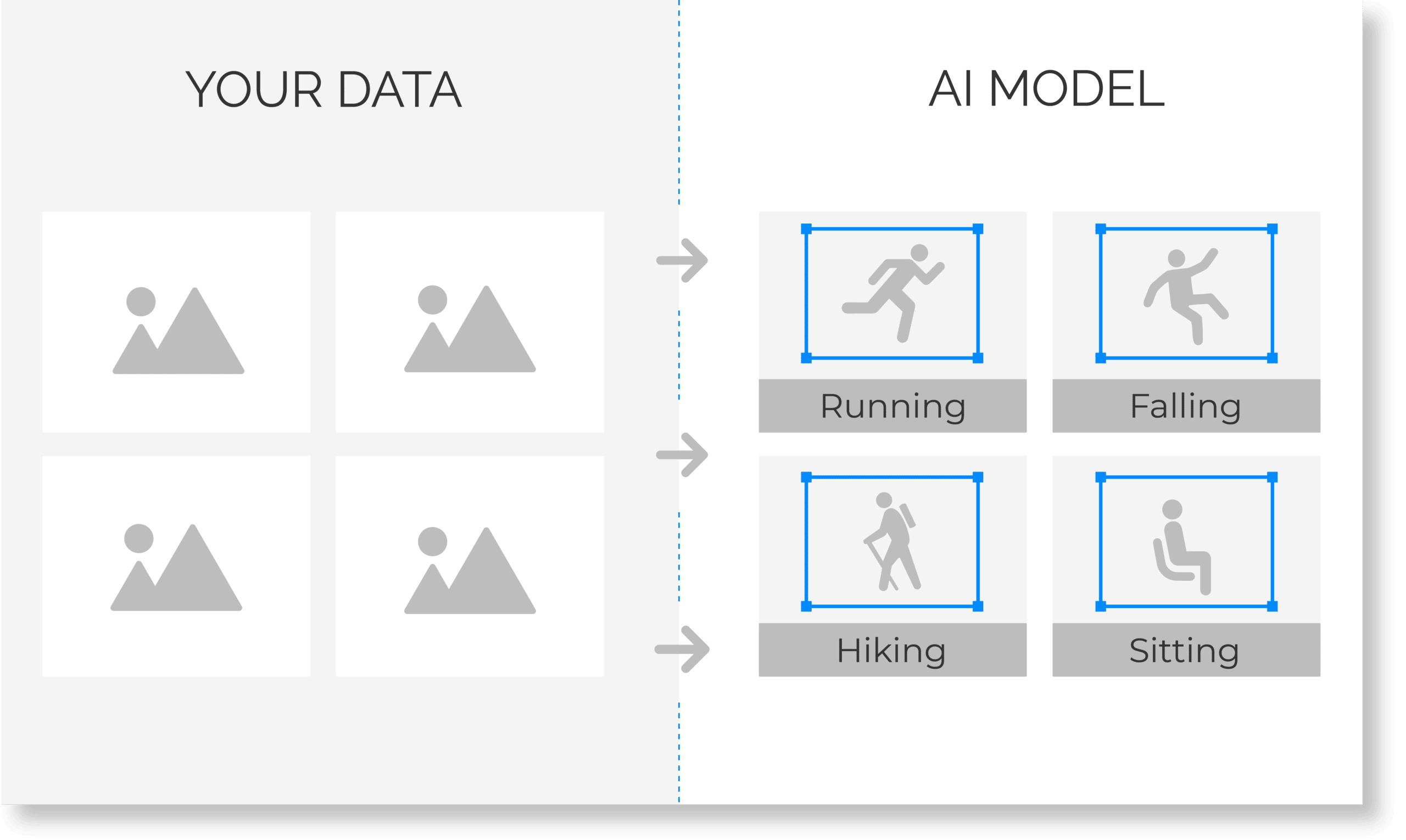 Draw bounding boxes, polygons, or paint with a brush to quickly label all your training data in one place.
Manage labels and training data for each detector you create. Add and remove images to improve your detector performance.
Collaborate with your team to annotate large data sets so you can deploy detectors faster.
Test and Compare Detectors
Test your detector accuracy and adjust thresholds to ensure you detect the things you want to locate and identify before deployment.
Try images or video to see how your detector is performing.
Give feedback or add missing detections to improve your detector.
Test on live streams and give feedback to gather additional training data and improve your detectors.
From image classification to object detection, set up your detector with custom settings that fit your project needs.
Add positive and negative training data.
Add and manage collaborators
Let us show you how the power of computer vision can transform your organization